Resize GIF files
Usually, all of us have hundreds or even thousands of GIF images on our computers, and even though these files are relatively small, they do take up hard-drive space.

If you are one of those who do not feel like "cleaning up," there's another great option that will surely work for you. Simply resize GIF files and save tons of gigabytes! For this, you should download a high-quality converter that will make this difficult process 100% automatic.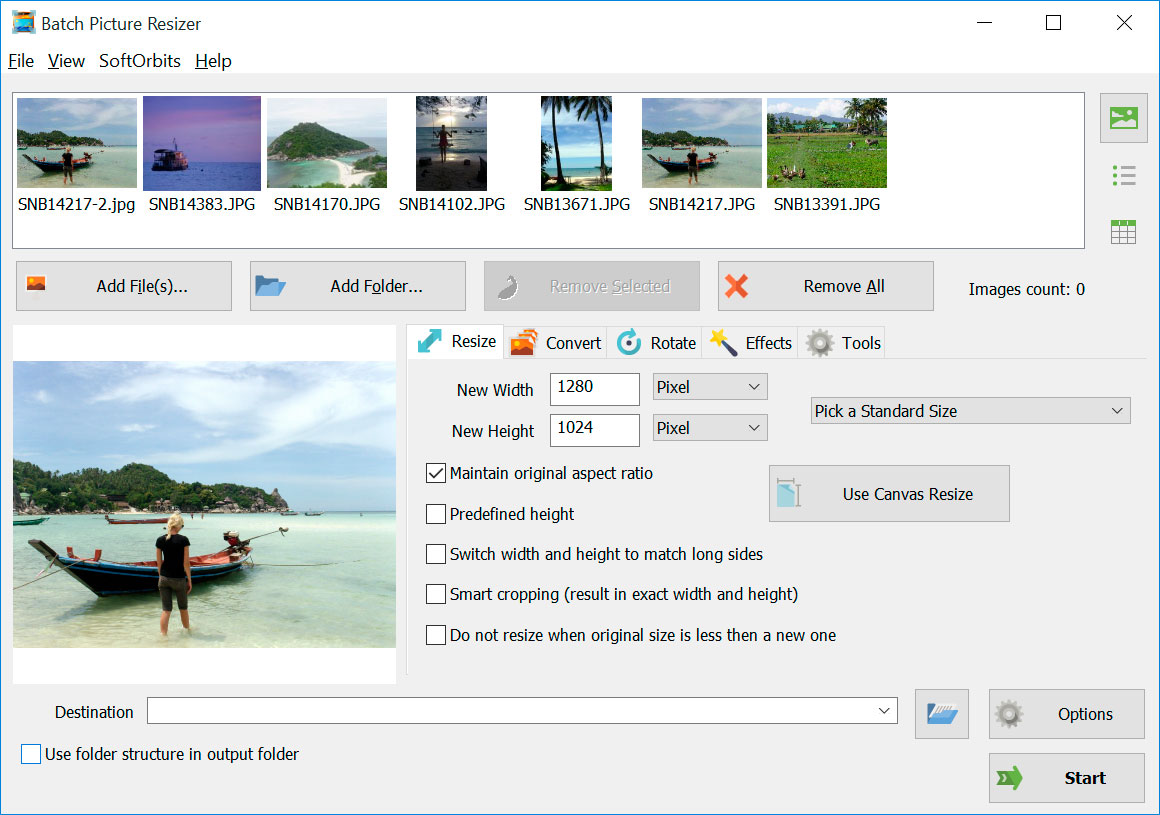 The latest version of Batch Picture Resizer by SoftOrbits is exactly what you need. This program allows you to resize gif pictures and many other image formats in batch instead of doing it one by one. Lossless image conversion, rotation, and editing are guaranteed. Add watermarks, text, rotate, optimize color level, change compression rate and DPI, and more!
Download your free 30-day trial version of Batch Picture Resizer ver. 4.0 now and enjoy trouble-free resizing of your favorite pictures!
Batch Picture Resizer

This easy and user-friendly tool helps you to resize or convert large groups of photos, flip, mirror or rotate them.
Download
Buy now