High Quality HD Image Converter
Have you ever had the trouble of resizing a photo? No? How about changing the format of one photo? No? Well, how about a thousand photos? Probably yes. Without a proper program to help you, this task seems impossible. But it's not just about finding a program; you have to find the best program suitable for you and your needs. And, if you're looking for the best image converter you can find, try Batch Picture Resizer.

Batch Picture Resizer is a bulk image converter for jpg, gif, png, bmp. It allows you to change the format of your photos and resize thousands of images in a matter of minutes without the worry of losing quality. Do away with manually changing your picture size, with all the trivial repetitive clicking just to view your photos the way you want to. With its intuitive layout, everyone is capable of using it, whether you're already a professional working on a new project, or simply an average Joe who wants a high quality digital image converter without the hassle of a cluttered instruction manual.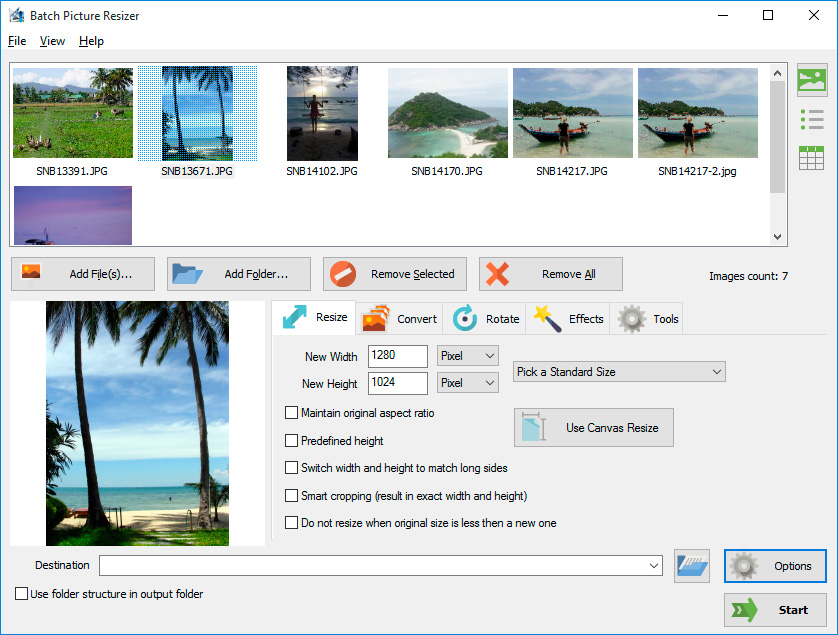 What else can this program offer? For those who like inserting their own signature into their photos, Batch Picture Resizer also allows you to insert watermarks into your images. This will help protect your photos from being infringed, especially if you're planning to upload them in bulk online. In addition to that, it also possesses minor editing tools such as flipping, rotating, conversion to grayscale, and text insertions. So you don't have to learn how to use different image manipulation software just to make adjustments in your images. What are you waiting for? Avail of this great product, and see how you can spend time enjoying your photos rather than editing them one by one.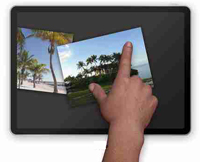 Batch Picture Resizer

This easy and user-friendly tool helps you to resize or convert large groups of photos, flip, mirror or rotate them.
Download
Buy now