Usb flash drive repair
Do you have your data or information stuck in your flash drive? This is an inconvenience that comes with technology. Removable drives are arguably one of the best innovations. This is because they allowed us to carry our information from one work station to the other. However, this technology can be the source of woes. The might be unable to access the content of the flash drive just when you need it. You no longer have to worry; it is possible to repair usb flash drive.

Manufacturers usually produce drives with up to 10 years of life, however the way we handle them reduces this life drastically. There are several things which kill your usb drive faster: first and foremost are the environmental conditions. The usb drive gets corrupted easily when you keep them in an environment with high humidity.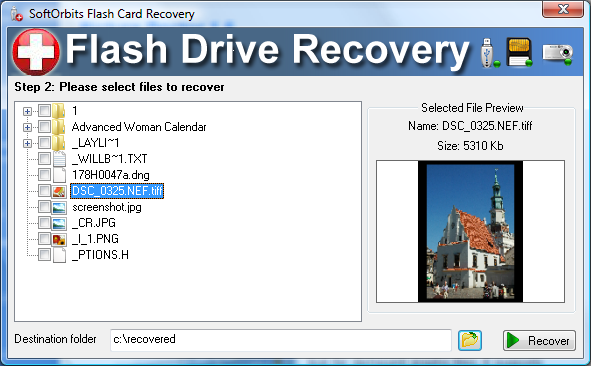 Therefore, you should always keep you drive in a dry conditions. However, if you work in an environment of high humidity, do not leave the usb in the open. In relation to this, usb drive should not be placed near magnets. The magnetic fields have a way of distorting the information written on the usb. In worse cases, the ubs can get corrupted.

Apart from that, there are other causes which are inevitable. Such causes include power surges from the usb ports and system errors. These surges cause the data in the removable disk to corrupt. Also we do not have control over the system errors. This is the reason why innovation has led to development of tools which enables usb flash drive repair. Such tools include the Flash Drive Recovery tool, which allows you to recover all kinds of data from your corrupted usb drive.
While buying the recovery tools, beware of the developers who take advantage of clients. Software can have other spyware running in the background. Such spyware cab is used to record your password or even send then when you are connected to the internet. This is the reason why it is advisable to buy recovery tools from renowned developers.

You can find such developers by going through the consumer feedback on their websites. Also you can tell if a developer is reputable by the consumer satisfaction level. Get to know the various kind of software that you can use to get the valuable data from your corrupted usb drives.
Posted by
Eugene
2015-08-27
. Last updated on 2019-12-16
SoftOrbits Flash Drive Recovery

SoftOrbits Flash Drive Recovery can recover data from any type of storage media (music sticks, digital cameras, flash drives, USB drives, PC cards, etc). This tool restores all corrupted and deleted files even if a memory card was re-formatted.
Download
Buy now