Recovering Deleted Files from Flash Drive
In a highly globalized world, the importance of computer files has come to be so apparent that it requires no debate or further discussion. Most, if not all people nowadays turn to their trusty computers, laptops, or other similar devices that allow them to do work – such as inputting files, researching et cetera – at a faster rate. The problem of how to recover deleted files from flash drive is now easily addressed by the various software systems devised by experts.

There is no doubt that deleted files could prove to be a huge nuisance in one's day to day activities, especially if the files stored in the flash drive are needed immediately and there is no backup copy available.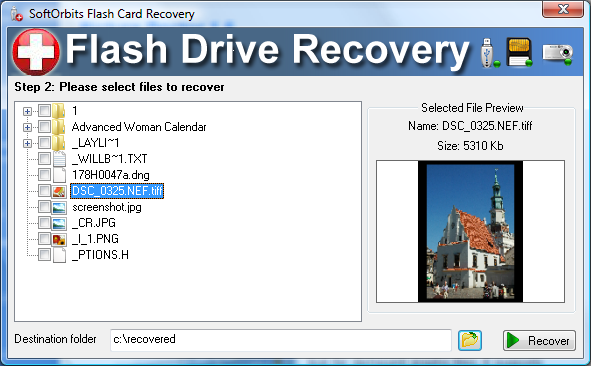 Flash Drive Recovery is one such software that is able to recover flash drive files in a very easy and fast procedure. It is a fully automated program that allows the user to recover the needed files. What's good about this software is that it has the capacity to restore files of whatever format, be it a document file, jpeg, mp3, mp4, and all other types of file formats.

In order to recover deleted files from flash drive, this software has proved to be very helpful and efficient in performing its function. This also has an additional feature where users can see which files can still be retrieved by the software, and hence the user will have an overview of the files that he can restore. Flash Drive Recovery also supports several types of operating systems including Microsoft Windows 2000, Windows 2003 Server, XP, Windows 7, 8, and Vista.
Truly, having this capacity to restore lost files, be it from a tragic device corruption or an unintended deletion helps solves one of the most common problem that people encounter. Not only does it prove to be very convenient, but it is also beneficial for emergency situations (a virus on your flash drive, yes?) that require immediate solution.
SoftOrbits Flash Drive Recovery

SoftOrbits Flash Drive Recovery can recover data from any type of storage media (music sticks, digital cameras, flash drives, USB drives, PC cards, etc). This tool restores all corrupted and deleted files even if a memory card was re-formatted.
Download
Buy now