Watermark your pictures and protect it from unauthorized use
If you are worried about security of your digital photos or artwork then you can watermark your pictures to protect them from pirates or from those who illegally copy it and publish as their own product.
With the help of Batch picture protector you can easily add watermark on your digital image files. This watermark can be a combination of graphics, illustration and text and if you want you add or remove anything from this combination you can certainly do that. The best thing of this image protector software is that it can protect your images in a very fast and simple way that gives you peace of mind.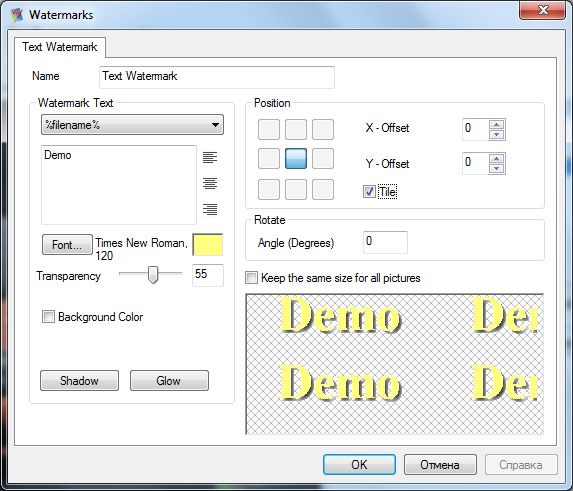 The watermark that you create with Batch protector becomes permanent on your image and after that no one can remove this watermark from images without damaging the image. Another benefit of this software is that you can save created watermark in your gallery and you can use them on multiple images as you like to use. So by this method you can protect your images from any unauthorized usage and if anyone tries to remove the watermark with the help of any software or photo editing tool viewers can easily identify that.

If we talk about usability of this tool than we can say this software is very beneficial for all those people who publish proprietary photos on internet. Doesn't matter you are a professional photographer, artist, designer, banner maker, hobby painter or weekend photographer this tool can protect your images by adding a watermark on it. In case if you are worried about your original picture just don't worry because you can save your new images in your preferred format. In case you don't know how to watermark pictures don't worry for doing this task you can use Batch Picture protector that is watermark pictures protector software.
Batch Picture Protector

Image watermarking software protects your digital images and artwork by adding professional transparent watermarks that combine text, illustrations and graphics.
Download
Buy now