User-Friendly Watermark Remover for Photos and Images
You see a nice picture that will perfectly fit your personal design in one condition: a watermark on it must be removed. So you're wondering how to remove watermark from a photo leaving smooth and clean surface? Softorbits offers you a quick and simple answer – use Photo Stamp Remover to make your photos free from any unwanted elements, including watermarks, stamps, logotypes, text labels, etc.
A watermark is often very big, covering important details of the original photo, and removing it usually requires a lot of manual work. A watermark remover from SoftOrbits does the entire job by itself. You only need to select the watermark area roughly, and the program will analyze the selection and clean it from watermark overlay. It requires only a couple of easy adjustments for outputting clean, ready-for-use photos and images.
1
Step 1: Load photos into the program using an "Add files" button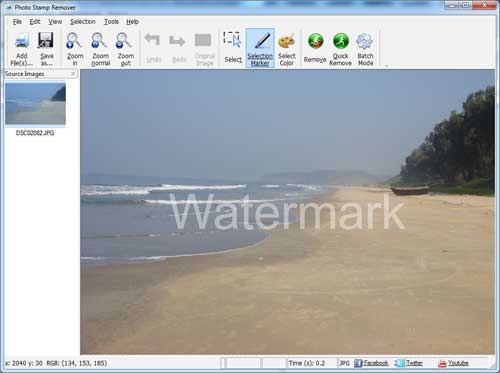 2
Step 2: Select the area filled by a watermark with the aim of a "Marker". You can use rectangular or color selector as well.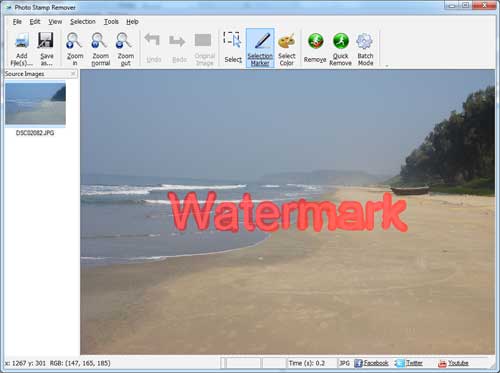 3
Step 3: Choose "Remove" option to erase the watermark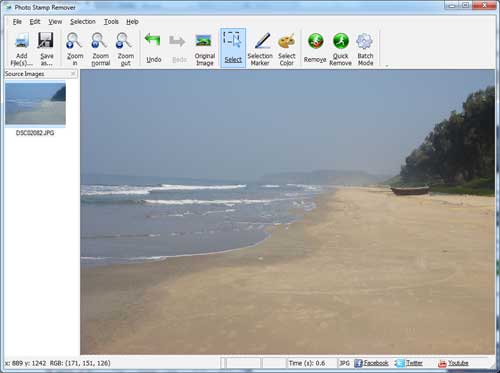 That's all!
This simple but highly powerful watermark remover offers cleaning photos in batch mode, meaning that all required shots can be processed at once, if their watermarks are similar. This helps to spend minimum of your time for this routine job.
Photo Stamp Remover is an affordable helper for personal and professional needs. You are welcome to test its features using a free trial version.