Picture Resizer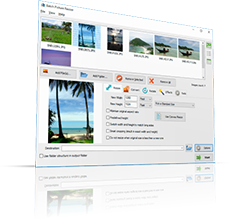 Batch Picture Resizer does much more than the name implies. Automating routine tasks of image processing, it allows performing seamless conversion between multiple image formats, embedding logos or watermarks in multiple images, as well as resizing pictures in highest quality possible. In addition, Batch Picture Resizer supports a number of lossless operations such as flipping, mirroring and rotating images without losing visual quality.
No special knowledge required
Batch Picture Resizer offers a simple, friendly user interface and delivers extremely fast operation. The tool helps you quickly finish batch jobs of fitting the images into desired dimensions for sharing, publishing or uploading to your Facebook or Flickr account. In a word, this tool makes image resizing, conversion and watermarking of multiple files a matter of just a few mouse clicks.
All image formats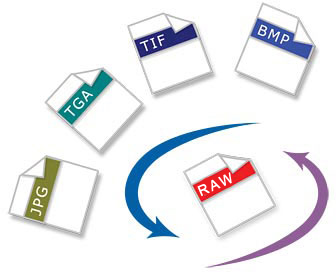 Batch Picture Resizer supports all major image formats including JPEG, BMP, RAW, TIFF, GIF, PNG, PCX, TGA, and a wealth of others. Employing high-quality interpolation algorithms, it can reduce or enlarge images with stunning quality. Speaking about quality, you can adjust levels and colors or convert pictures to grayscale. You can add text or image watermarks to copyright and protect your pictures.
High quality
Some image formats feature lossy compression, meaning you lose some quality every time the compressed image is saved. Batch Picture Resizer deals with this by offering a number of lossless editing tools, allowing you to flip, mirror or rotate JPEG's in fully lossless mode. Of course, you can do the same for any format with the same lossless result!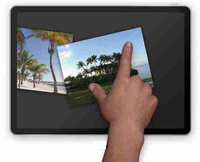 With Batch Picture Resizer, you can upscale and downscale images easily. For upsizing images, a number of different interpolation algorithms will offer the perfect result for various types of images. Scenes such as nature, with irregular structures, or architecture, with many straight lines, will require different upscaling algorithms - and Batch Picture Resizer has them. Finally, Batch Picture Resizer can retrieve vertical orientation information from EXIF and use this information to automatically rotate pictures.
Key features
Process multiple images in just a few clicks
Resize pictures in batch mode
Add text, logotypes and image watermarks
Convert images between multiple formats
GUI and command line are available
Automatically rotate JPEG images based on EXIF information
Lossless image rotation, flipping and mirroring for JPEG files
Preserves EXIF tags
Changes canvas size
Supports RAW images (CRW, CR2, NEF, PEF, RAF, RAW, DNG, MNG, etc.)
Batch image renaming
Prompt-free overwrite or saving into new files
Automatic level adjustment and color optimization
Greyscale conversion
Supports Windows 7 and 8, Explorer menu itegration
Compression rate and DPI change for output files
What customers are saying
:
I've been recommending your batch picture resizer in the eCommerce.com forums for their new version 7 of their storefront software. Hopefully you'll get some business from it. Their software requires 3 image files for each product, so your batch picture resizer was perfectly suited to the task. I've used it to resize over 50,000 pictures while creating my storefront at http://www.Solunar.com.
:
Thank you so much for all your help and such a wonderful program. I am very happy with it. What a time saver it is!
Batch Picture Resizer 7.2