How to Remove a Person from Photo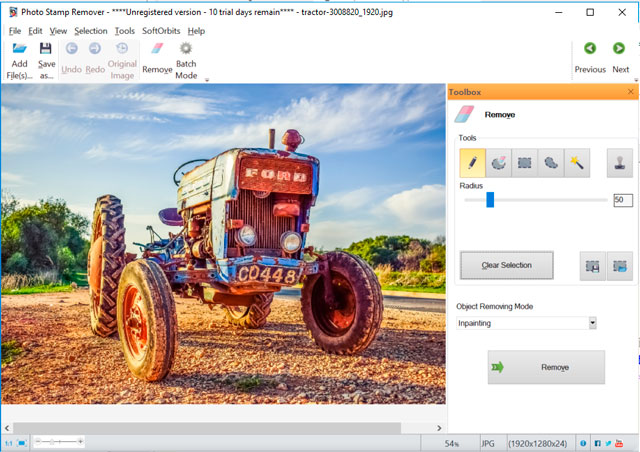 Download for Free
Whould you like to remove people from your photos?
Don't you hate it when there's a stranger in the background of your photo? Possiby Yes.
Or when wires and messy items get into the frame of your picture? Possiby Yes.
Or when there's a bright sign at the back that distracts you from the subject? Possiby Yes.
Even if everything else is perfect, these small things can completely ruin your shot.
You'll have to reset, reframe, and retake your shot. But most of the time, your second shot won't come out as good as the first one.

Or worse, you may not notice there is something wrong until you get home. You go over your pictures searching for that 'winner' shot only to find out there's a stranger at the back.

This is so frustrating. It's so frustrating that something so small in the background can ruin everything. And you'll either have to live with it or throw this photo in the trash.
But wait! There is a very easy way to save your picture. And it's not Photoshop. All you need to do is download Photo Stamp Remover.

Photo Stamp Remover is a powerful yet simple program that can remove anything in the background of your photo. From people to wires, watermarks to dates, Photo Stamp Remover erases these perfectly - it's as if they were never there!
The best part? Photo Stamp Remover is very easy to use. It has the abilities of Photoshop without the complexities. With Photo Stamp Remover, you no longer need to:
• Learn how to create a path, convert that path to a selection, and fill it using specific settings
• Search through an exhaustive tool gallery for the 1 tool you need
• Slow down your computer by installing a really heavy program
• Pay hundreds of dollars every year

Instead, you'll get:
• A program designed for removing people, objects, and watermarks from the background
• A user-friendly interface that is very easy to learn (just open the program and you'll know what to do right away)
• A program that won't affect your computer's performance at all (it only uses 10mb of space)
• A program that, once you pay the small price, is yours forever!
The good news? You can check it before the purchase. And if you're unsatisfied for any reason, just uninstall and you won't be bothered in any way.

So what are you waiting for? Download Photo Stamp Remover today and get rid of all the defects in your photos.

Download for Free
Now, let's take a look at what exactly Photo Stamp Remover can do, and how easy it is to use.

How to Crop Someone Out of a Picture
When you use Photo Stamp Remover, removing defects is as simple as 1, 2, 3. It is very straightforward because the program was designed specifically for this. Let's go over the 3 simple steps to eliminate any background stranger or object.

Step 1
Download Photo Stamp Remover
Download Photo Stamp Remover and install it on your laptop. This should take only a few minutes as the program is very light.

Step 2
Select the Person You Want To Remove
There's a variety of tools you can use to do this. You can use the selection marker, square selection, or the free-form selection. These make it very easy for you to precisely select the item you want to remove. You can even select a specific color (more on this later).

Step 3
Click Delete
Once you've selected the item you want to remove, just click the delete button. Then boom! It will disappear instantly.

The best thing about this is it'll be as if the background stranger was never there. There won't be an obvious spot where the defect used to be. Instead, that area will blend seamlessly into background.

How to Remove Unwanted Objects from Your Photos?
The program can't know what's behind the stranger of course. It can't know exactly what a picture looked like before a watermark was placed over it either. So how does it erase these so perfectly?
It's because Photo Stamp Remover has content-aware technology. The program first erases the area you've select. Then, it takes the surrounding pixels and predicts what the spot should look like. This advanced technology is what allows you to remove people from photo without a trace.

Since the program is only guessing what is missing, there are sometimes blemishes. Sometimes, especially for busy backgrounds, things won't be perfect. But this is not something to worry about. Just select the imperfect areas and hit the delete button again. This should fix the problem.

Other Features
Photo Stamp Remover also has several other features you can enjoy. These will make your photos better and editing easier.

Clone Stamp
Aside from the delete button, you can also opt for the clone stamp tool. If the software can't predict what should go into the deleted area, you can always tell it what to put. Take the clone stamp tool, and you can 'stamp' the right pixels on.

Download for Free
To use the clone stamp tool, you'll first want to select the pixels you want to copy. Hold down the alt key, then press the area you want to clone. Once that's done, you can paint over the area that needs fixing. It's a bit like copying and pasting pixels, but this blends them better. This is why everything in your picture will look natural.
You can also use the clone stamp tool for tight areas. If you want to crop someone out of a picture in a busy background, it will be hard to select it. Using the clone stamp tool will be a lot easier in these situations.

Select Color
Depending on your camera settings, your photos may have a small date at the bottom. This is nice for knowing the date, but it doesn't look very pleasant. Photo Stamp Remover makes it very easy for you to get rid of these with their select color tool. With this tool, you can target a specific color to remove. For dates, this color will usually be yellow.

But what if there are other yellows in the picture? Will the select color tool remove those too? To ensure that you remove only the area you don't like, use the square selection tool first. Create a square around the area, then use the select color tool on top of that. This way, it won't affect similar colors around your picture.

What's more, you can also adjust the fuzziness of your selection. There are so many shades of yellow. But thanks to the fuzziness slider, you can choose if you want to select a specific or broader shade. This way, you can select the color you want to remove without affecting the rest of the image.

Batch Mode
If you have a bunch of photos with the same defect, you no longer have to edit them one by one. With the batch mode, you can get rid of a watermark or date from a large selection of photos with one click.

Most watermarks will be in the same area. This is why you can stack up a batch of pictures and do one simple edit. Once you do that, it will apply to every picture. This will save you a lot of time editing.

Watermarking Tool
Despite being a program for fixing pictures, Photo Stamp Remover can also add watermarks. With the watermark tool, you can put any text or logo you want in your pictures. You can get that transparent watermark you see in professional photos with this.

How to photoshop someone out of a picture?
The other way to remobe people out of your pictures is by using Photoshop. While no one can doubt the power of Photoshop, this isn't something for everyone. It is a professional tool that can be hard to use. Let's take a quick look at how to produce the same effects on Photoshop.

Step 1: Buy Photoshop
Unless you already have Photoshop on your laptop, you'll have to buy it first. Today, you can no longer buy Photoshop on its own. You have to subscribe to Adobe Creative Cloud, which costs around $120 every year.

Step 2: Install Photoshop
To install Photoshop, you need a computer with good specs. This is because it will take up 3.1 GB of space (310x more than Photo Stamp Remover). You'll also need at least 2 GB of RAM to run this program.

Step 3: Select the Object You Want to Remove
Like Photo Stamp Remover, there are several ways you can select the person you want to crop out of photo. Unlike Photo Stamp Remover, these are difficult to find. This is because Photoshop has so many tools. The number of tools and settings this program has overwhelms a lot of people.

Step 4: Fill With Content-Aware
Once you've made your selection, right-click it and choose 'fill'. A pop-up box should come up with another bunch of settings. Make sure that you choose these settings:
• Contents: Content-Aware
• Color-Adaptation: Checked
• Mode: Normal
• Opacity: 100%
Hit OK and Photoshop should remove the unwanted person or object.
Photoshop does an amazing job of removing unwanted people, objects, watermarks, and defects. However, it is also complicated, heavy, and expensive. Learning Photoshop is something that will take a lot of time. This is why a lot of people today give up and accept their imperfect pictures. They believe that removing people in the background is only for professionals.

But it is not! All you need to do is get Photo Stamp Remover. This provides you with a quick and easy fix that everybody can use. With this, you can get rid of anything you don't like in your pictures instantly!

Download for Free
Imagine that photo you really like was spoilt by a person in the background. Or that you want to remove your ex from a series of photos...
Now this problem can be easily solved without the use of Photoshop, a great tool for photo editing that requires special technical knowledge.

But there is another software designed to remove people from photo. There is a Photo Stamp Remover.

How to Remove People from Photo
If you want to remove people from photo, you might use one of the possible options:
1. Learn the technical part and use Photoshop, a great program that yet requires advanced knowledge and special skills.
2. Download Photo Stamp Remover by SoftOrbits and remove people from photo in just a few clicks.
is specifically designed for those users who have never before dealt with removing people from photo.

It allows you to complete the difficult task of removing unwanted people, objects, text and watermarks in just a couple of minutes and a few simple clicks.

How to Remove Tourists from Photos
1. Select the unwanted person in the photo with the help of the "Marker" tool in Photo Stamp Remover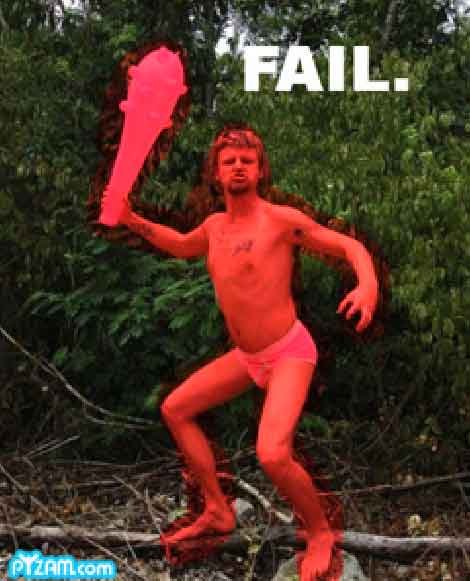 2. Press the "Remove" button in Photo Stamp Remover.
3. Wait until Photo Stamp Remover fills in the picture with the background that naturally blends with the rest of the image.

The whole process takes no longer that 1 minute. You can use the tool to not only remove person from photo, but also to delete unwanted objects, signs, and watermarks from the photos.

Click here to download a fully functional trial version of Photo Stamp Remover and use it for free before make the final decision!

Software to Remove Person from Photo FAQ
Of cource, Photo Stamp Remover not better than Photoshop, but it is the easiest way for you to get rid of unwanted people, objects, and watermarks in your pictures.
Sometimes the removal wasn't perfect, but I have tried selecting the area and clicking the delete button again. Also if that still doesn't work, you can use the clone stamp tool. Good app!
2015-08-27
. Last updated on 2020-02-28
Photo Stamp Remover

Remove people, buildings, date stamps, watermarks, wires, and any unwanted objects that appear on photographs with watermark remover.
Download
Buy now