How to Make ICO File of Specific Size
Using professional graphic editors for creating icons is difficult for a non-professional designer. SoftOrbits Icon Maker will help to make ICO file easily, providing the professional pack of features in intelligible and handy user interface. Very often an icon needs to be created from an image file in some common format like JPEG or PNG. Instead of manual copy-pasting the image to a rectangular graphic sheet, editing its aspect ratio, cutting unneeded margins, let Icon Maker do it for you. This is how to make an icon file automatically:

- Open your original image in the program - Go to Image menu and select 'Image Size' item - Check the size you need (there is a list of available sizes in pixels) - Press OK and save the file in ICO format
If there is no required size in the offered list, setup a custom resolution in 'New Size' option. The program can make ICO file saving original aspect ratio and stretching the image to a new size. You can also use options for creating Windows, iOS or Android icon located in Image menu. This is how to make icon file for specific operating system.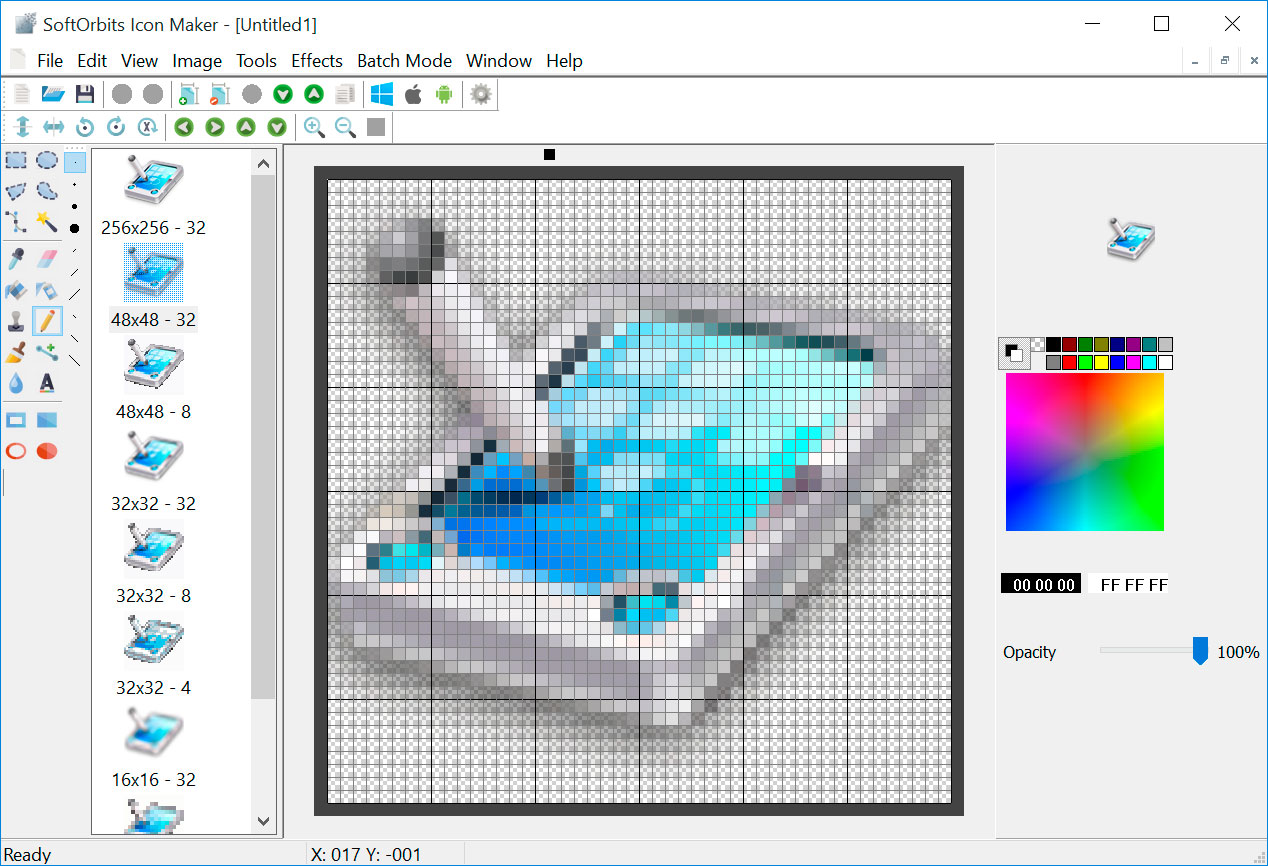 When saving an icon, make sure that 'ICO' file type is selected. Besides single ICO file creation, this icon maker allows to make multiple icons at once. This is how to make icon files in batch:

- Go to Batch Mode and put all original images into the form - Select desired sizes and press Start button
The generated files will have selected sizes. The trial version of Icon Maker works only in single icon mode.
SoftOrbits Icon Maker


Make Great Application Icons with SoftOrbits Icon Maker! Offering everything you need to design, edit and convert small graphics, SoftOrbits Icon Maker is a must-have tool for any application developer.
Download
Buy now