Batch Icon Builder
Creating icons is a long-time process because each icon requires multiple size variations. In different sizes (16x16, 100x100, 256x256 px and others) the same image may look different and require additional adjustments for tuning sharpness, brightness, etc. If you use an automated batch icon builder, all these settings will be done with minimum of manual efforts. SoftOrbits Icon Maker generates a variety of sizes for the same icon. It works with all popular icon formats, allows preparing icons for various operating systems.

Here user is able either to generate an icon from some ready-made picture or draw a freehand icon. Compared with other icon building systems the solution from SoftOrbits has an undeniable advantage: it is capable of generating icons from a batch of source images at once.
Making settings once you will get a full pack of icons for various apps. This helps in building icons by a uniform standard of sizing, color settings and graphic filters.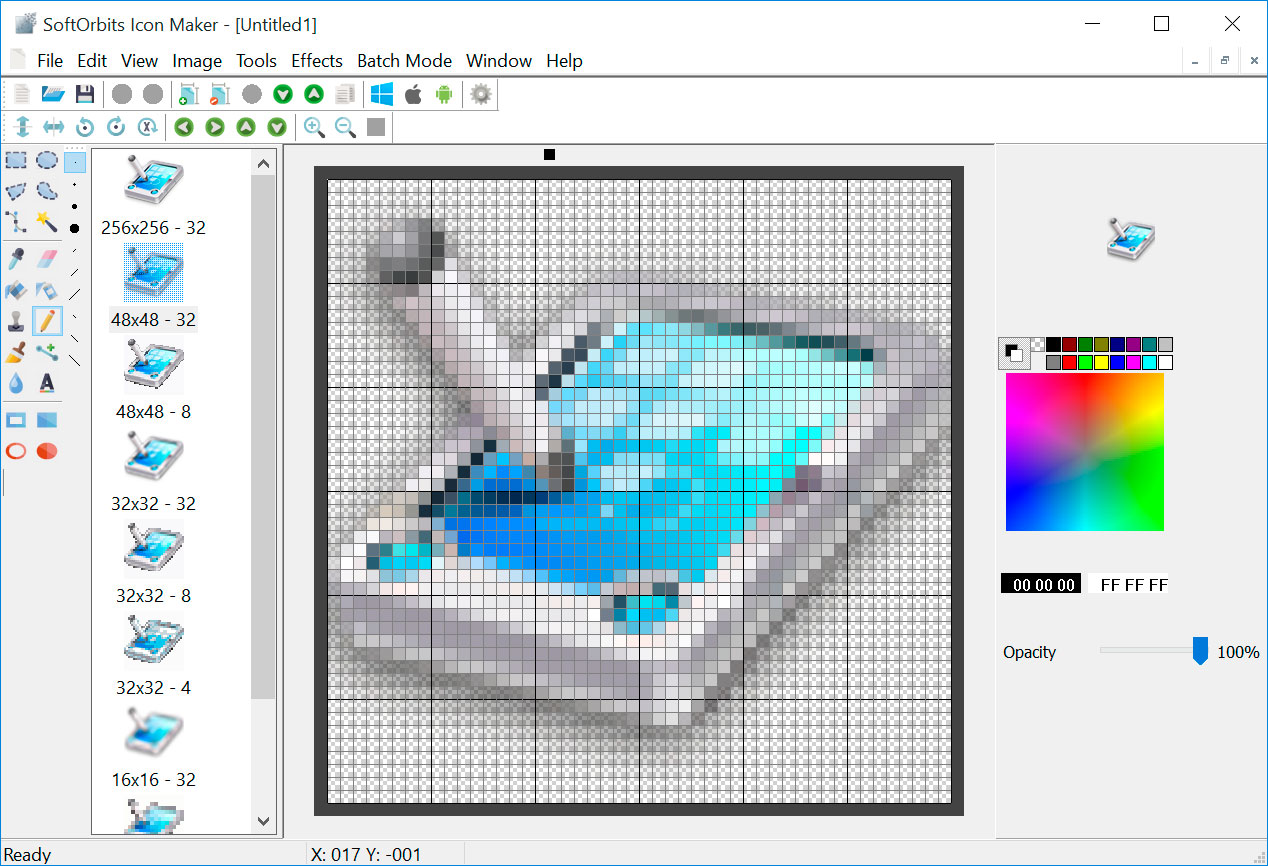 There are more than 20 special effects for blurring, brightening, distorting, shading the initial image. Full freedom in image transformation and optimization is provided in this comprehensive icon editor.
Using Icon Maker from SoftOrbits you will save a lot of time of generating same-type icons for Windows, Android and iOS systems. This icon builder is available in free demo version and can be used without license. A license unlocks the ability to generate unlimited number of icons.
Posted by
Eugene
2015-08-27
. Last updated on 2019-12-01
SoftOrbits Icon Maker

Make Great Application Icons with SoftOrbits Icon Maker! Offering everything you need to design, edit and convert small graphics, SoftOrbits Icon Maker is a must-have tool for any application developer.
Download
Buy now