How to Resize Photos Effectively Using Batch Picture Resizer
When it comes to changing the resolution or size of media files like pictures, you must first consider the number of pixels they have, the sharpness or resolution of the pictures and how big is the file that you are going to modify. It is understood that pixels contribute a lot when it comes to the quality and resolution of a photo. Pictures with higher number of pixels are usually high in quality and can be printed into large prints without sacrificing the visual quality. More pixels on a picture would also mean large file size, so you must find some ways on how to resize photos without losing quality in bulk.

The size of the image file also determines the value and quality of your photos. It is also the one which determines the amount of space that it takes inside your hard drive. The file size is also the one that dictates how long does it take for a picture to be sent as an e-mail attachment. The biggest factor which controls the size of a photo is the image's file type. For example, pictures with JPEG extensions are usually the ones that can be compressed but with slightly sacrificed visual quality.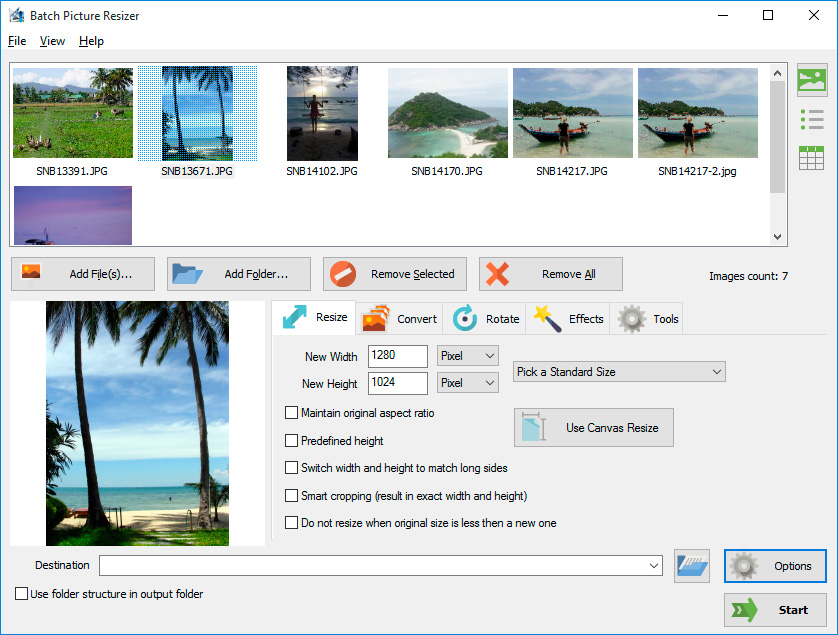 There are many ways on how to resize photos in windows 7. You can always use Paint which is a pre-installed program among windows operating systems. You just have to open the program by clicking the Start button and drive your way to the All Programs button where you can see the Accessories tab where Paint is located. Choose the file that you want to resize then look for the Home tab, then Image group, then click the Resize button. You can resize pictures in Paint by reducing the width of the images through the Horizontal box and their height by using the Vertical box in terms of percentage.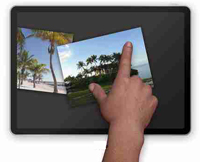 On the other hand, if you want to have a convenient and easy way to resize photos for email or twitter, then you must look for a better photo editing program. You just need to have reliable software that would batch resize photos in windows 7. With Batch Picture Resizer, you would not only change the size of your pictures but you can also manage their overall look and can easily manipulate the size of batches of photos and snapshots in the easiest and quickest way possible.
Batch Picture Resizer

This easy and user-friendly tool helps you to resize or convert large groups of photos, flip, mirror or rotate them.
Download
Buy now