Increasing or decreasing the size of your image has a huge drawback on the quality of your photo. The question on how to resize image without losing quality has long been asked by many, particularly those who use it online.
File transfers and uploads, especially when done in bulks; require you to make huge adjustments on your photo size. The best thing you can do in order to resize images without losing quality is to use a good software that does better in extrapolating the pixels of your image files.

Try a Quick and High Quality Photo Resizer Software
SoftOrbits team has come up with a quick and versatile photo resizer. With this tool at hand, you can change size of your pictures with image quality fully intact, regardless of the output picture size. What used to take minutes now takes seconds. That means that you can carry out ten times the amount of work you could do previously.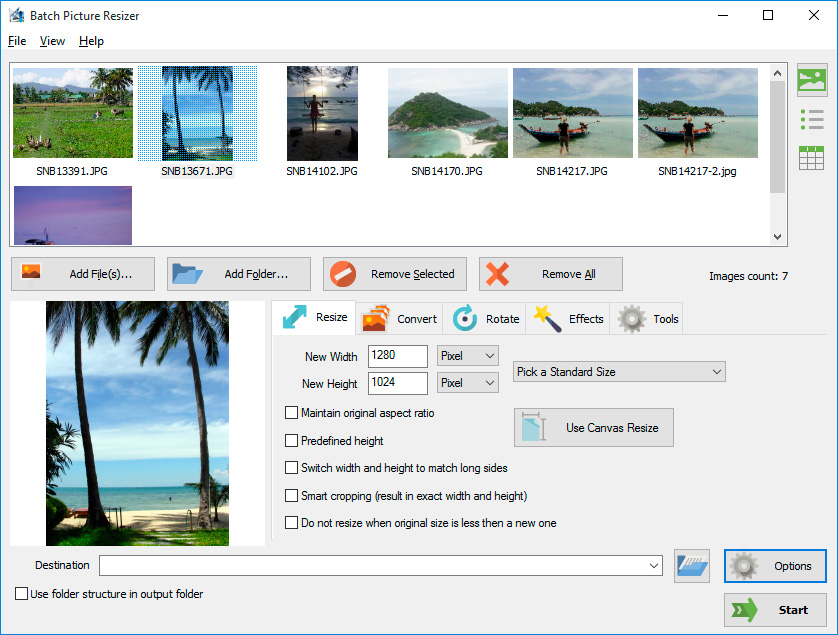 Download for Free
This high quality photo resizer is remarkably easy to work with thanks to the interface, since it is laid out in such a way as to lead you the right way. This turned out to be possible due to SoftOrbits team's striving to follow contemporary quality standards and to rely on customer feedback

How to keep photos quality while resizing them
The best way to see how much work you can pull off with this digital photo resizer is to use this tool. Download the trial version and have fun.

Step 1
Select images/folders via Add Files or Add Folders options featured in the File menu.
Also, you can activate these options by pressing Add Files/Add Folder buttons.

Step 2
Adjust height and width using pixel/percentage values and options below. Rely on the image viewer in the bottom left corner and apply image position options.

Step 3
Apply watermarks, rename files when necessary and apply Canvas Resize option.

Step 4
Press the Start to finish resizing. As you can see, it takes less than a minute for this fast multiple photo resizer software tool to tailor your images to your liking.

Understing image quality
In digital photography, pixels are the smallest elements that your device has captured. The things that your naked eye can see are the pixels of the photo, and they often come in JPEG format once they have been transferred to your computer.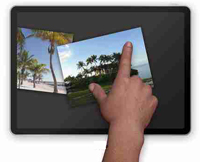 In resizing your image files, it is also essential to resize image quality together with the file size. The way the software and tools resize your photos depend on the mechanics of how it is edited. For example, in some tools like the Batch Picture Resizer, you can downgrade and upgrade the quality of the images, which directly affects the size of the files.
Such tools have a number of different interpolating adjustment options that offers great results when resizing photos. Different types of pictures exhibiting different textures, sharpness, colors, and shades are easily adjusted using such software. It delivers the best outputs for files that require heavy adjustments on pixilation.

In addition, a good point before downgrading the size of your photos is to crop them in a specified amount of height and width. Commonly disregarded by many, the process of cropping helps in decreasing the number of elements in the photo. The more you crop the image, the lesser details there are in the photograph, which alternatively reduces the overall size of your file.
Posted by
Eugene
2015-08-27
. Last updated on 2020-02-28
Batch Picture Resizer

This easy and user-friendly tool helps you to resize or convert large groups of photos, flip, mirror or rotate them.
Download
Buy now