HD Picture Converter
Images come in various graphic files formats and each format serves a particular purpose. Before you can even use some pictures you still have to convert it into the required image formats. These can be performed easily if you have the right hd image converter software. Like for example, JPEG graphic file formats are smaller in resolution compared to other picture files but it is much preferred for web uses than the other else. BMP or BITMAP files on the other hand are uncompressed files that come in larger size and much preferred when editing images.

Therefore, you need the best picture converter to jpg, png, gif, bmp and to other image formats as well to suit your specific image requirement. Softorbits brought you the answer - the Batch Picture Resizer. It is the picture type converter that works in full auto mode and offers a various job operations on your photos. It can easily convert your photos to the required format as the software supports numbers of image files from JPEG to TIFF, GIF, PNG, BMP and a wealth of other kinds. Aside from these converting operation, Batch Picture Resizer can also resize your images, adjusting it to the desired dimensions that best fit for web sharing and email attachment.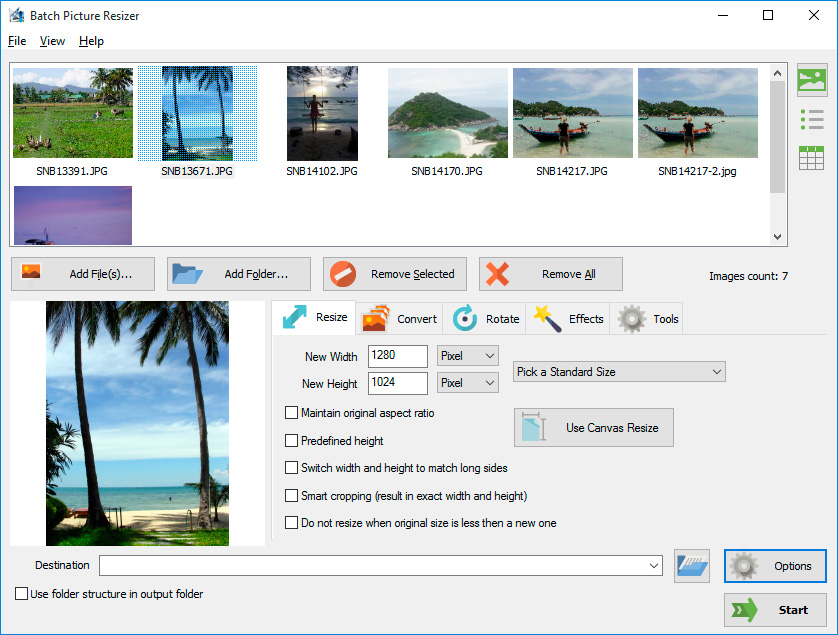 This software is very simple and easy to use. It comes with user-friendly interface that operates in lossless editing tools. Unlike any other image converters that diminishes the quality of picture after it has been compressed, Batch Picture Resizer comes with special feature that still maintain the high visual quality of your digital images. Batch Picture Resizer can also perform other things such as applying watermark and logos on your photos, flipping, rotating, mirroring and setting it to grayscale with still the awesome high quality output. Also, this application supports batch mode option wherein you can process single image or multiple photos all at the same time.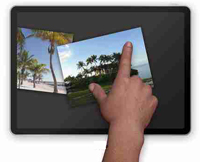 Posted by
Eugene
2015-08-27
. Last updated on 2019-12-16
Batch Picture Resizer

This easy and user-friendly tool helps you to resize or convert large groups of photos, flip, mirror or rotate them.
Download
Buy now