A MUST-HAVE IMAGE RESIZER TOOL
Softorbits brings you the best bulk picture resize tool that you can ever have – the Batch Picture Resizer. Set up to operate in full auto mode, this image formatting software allows you to resize your pictures according to your desired dimensions. Now you can fit all those photos of yours for uploading on your Facebook or Flickr account. Such web sharing and publishing of image files require a certain file size and compatible image format for an easy and trouble-free uploading on the net.

Batch Picture Resizer is a pic resize software that can deliver tremendously fast processing of your images without sacrificing the high quality of the output. Aside from its major function of resizing, Batch Picture Resizer also converts your photos to any of your wished image files. The software supports a good list of major image format from JPEG, TIFF, BMP, GIF, PNG to a lot of other image formats. Converting your image file is just clicks away when you are using the Batch Picture Resizer application.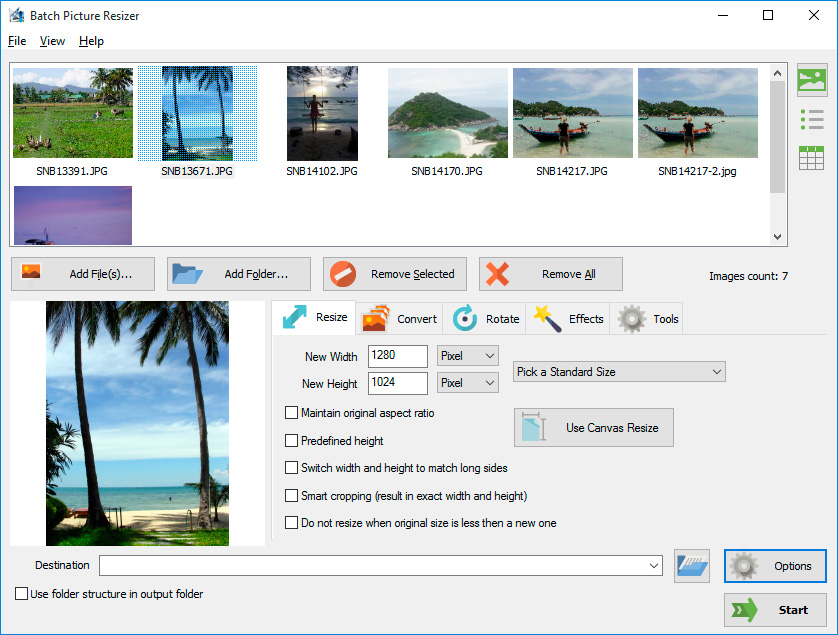 How to resize pic is not anymore a big deal for you because this image resizer tool is so easy to learn and use. Batch Picture Resizer comes with a comprehensible interface unlike other image formatting software that contains complicated editing tools. You can easily process a batch of your handful photos in just a matter of minutes. Doing several photos at a time is quite achievable with this resizing software, just "Add the Folder" and hit the buttons and there you go with your newly resized images. You can also embed watermarks or logos to multiple photos at once. Batch Picture Resizer also allows you to flip, rotate and mirror the photos without losing a bit of the image's quality. The software runs with all the lossless editing tools, meaning to say, the quality will never be compromised for every operation you performed on each photo.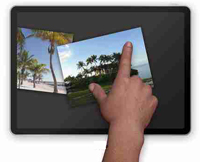 Here is now the perfect solution for your mass picture resize. Go download and install the software now and have all your photos processed at no time. With just few clicks on the keys you will already have a bucket of images ready for web uploading. So easy and fun, you will get the compressed images in its highest quality possible. Shrink it to get smaller or expand it for much bigger size, anything is possible with Batch Picture Resizer – a must-have image resizer tools on your computer!
Posted by
Eugene
2015-08-27
. Last updated on 2019-12-16
Batch Picture Resizer

This easy and user-friendly tool helps you to resize or convert large groups of photos, flip, mirror or rotate them.
Download
Buy now