The Image Resolution Converter Software
Download for Free
What is image resolution?
Technically speaking, image resolution is the number of pixels spread across the image horizontally and vertically.
It is denoted by two numbers. The first number represents the total number of pixels horizontally. The second number represents the total number of pixels vertically.

Some images, though, are not fit for placement online, but this does not automatically mean they have no place in the worldwide web. The key is to transform these images into digital form, or what is sometimes referred to as an image resolution resize process. This is where an image resolution converter software becomes essential.

What Batch Picture Resizer Can Do for You
The most important feature of this program is that you can work with multiple images at the same time. Whether you need to add text or watermarks to your photos or resize them for optimal social media sharing, you can select all of the photos you need and process them at the same time in batch mode. This is a huge time saver when you are editing your photos.
Oftentimes, other programs lose quality when you make changes to a file, but Batch Picture Resizer allows you to convert your photos to any format without losing any of the quality. You can rotate, flip, or mirror your JPEG files without any trouble.

Features of Batch Image Resizer:
This software offers the following features:
● You can resize multiple pictures in batch mode.

● You can convert pictures to many different formats, including JPEG, BMP, RAW, TIFF, GIF, PNG, PCX, and TGA.

● Flip, mirror, and rotate images with no loss of quality.

● Rename multiple pictures at once.

● Add watermarks, text, and logos to multiple pictures at once.

● You can change the canvas size.

● Features automatic color optimization and leveling.

● Changes compression rate and DPI for output files.

When you use this high resolution converter, you can make changes to your photos for any reason without losing any quality. You can resize and rotate your image while keeping the exact aspect ratio, and you can convert your photos to another format without losing any quality. This program will help you convert your photos to the format you need while maintaining the resolution you specify.

Step-by-Step Guide to Resize Images
Batch Image Resizer makes it simple to resize your images without losing any of the quality. This program is user-friendly and produces high-quality images every time. This image resolution converter allows you to convert your images without any loss of quality. Take a look at how to resize an image:
1. Add the photos you want to resize to the program by selecting them and clicking on "Add files."

2. You can manually make the changes or choose one of the options listed on the screen. You can use Canvas resize, or simply change the size of your image.
3. Make your changes using pixels or percentage values.

4. Choose the resolution you want for the output files.
5. Rotate or flip your pictures to have them exactly how you want them.
6. Add a watermark or text if you need to.
7. Press start and wait for new images to be ready.
8. Save your new images.
You will be amazed at how simple and quick the entire process is, and you will have your new images with absolutely no loss of quality.

Download for Free
You Can Easily Resize Your Images Without Losing Quality
People often wonder if they can resize their images without losing quality. The answer is that you can with quality software. You can click here to learn more about how resizing works. Although it is easier to make an image smaller than it is to make it larger, you can do either with the right software. There are all different kinds of adjustments you can make to your photos, from changing the pixels to downscaling to upscaling and more.
Although in most cases, resizing loses quality, with this program, you can make sure that it doesn't because you can verify that the pixels are what you need them to be. Batch Photo Resizer is ideal for adjusting a group of photos so that they will work in whatever situation you need them to.

Download for Free
In decades past, images and pictures are usually limited only to photo albums and newspapers. However, with the emergence of the Internet and many other technological advancements, images have become an integral part of everyday communication, especially with the outside world. Through them, people are able to understand and appreciate others better. Since the online world relies heavily on visual communication, there is often the problem of presenting the best possible image or picture that one can come up with.

High Quality HD Image Converter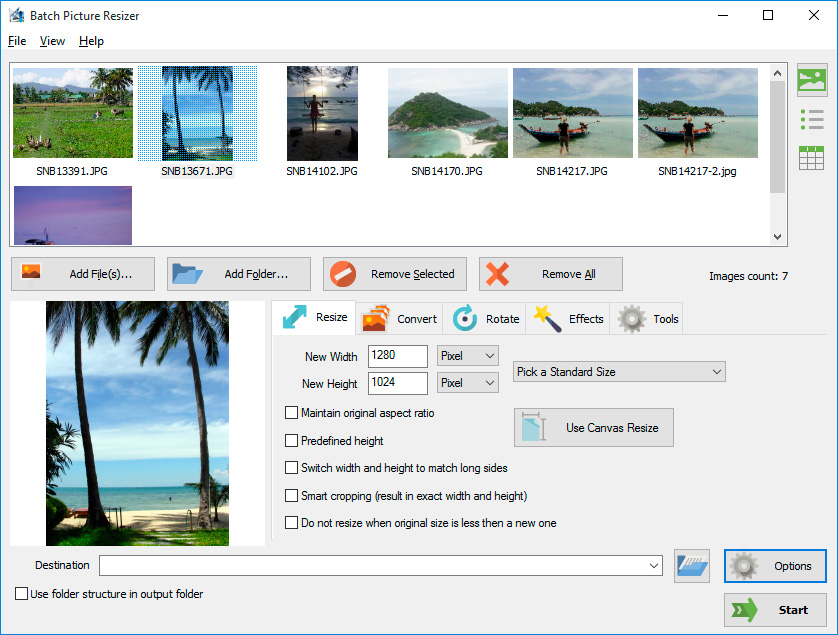 Digital image converters are computer software that have been designed to modify an ordinary picture and turn it into a digital representation. This will make it a lot easier to place the photo on any website where this may be needed.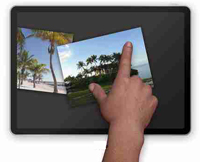 However, settling for just any available image converter in the market should not be the case. One should always be on the lookout for high quality converter software. In this regard, one good image conversion software that ought to be looked into is the Batch Picture Resizer. For starters, this particular software happens to work quite well with various models of Windows, including the earlier ones.

More importantly, Batch Picture Resizer is one image converter that can effectively convert pictures in high resolution format. This simply means that this particular high resolution image converter software has the capacity to transform images in very clear and distinct form. In this regard, the Batch Picture has got to be one highly-effective image converter, a distinction it shares with not that many software of similar designs.

What else can Image Reslution Converter offer?
For those who like inserting their own signature into their photos, Batch Picture Resizer also allows you to:
- Batch resize or crop photos.
- Batch rename photos.
- Change Canvas size.
- Command line tool to automate image resolution conversion.
- Insert watermarks into your images. This will help protect your photos from being infringed, especially if you're planning to upload them in bulk online.
- Minor editing tools such as flipping, rotating, conversion to grayscale, and text insertions. So you don't have to learn how to use different image manipulation software just to make adjustments in your images.

What are you waiting for? Avail of this great product, and see how you can spend time enjoying your photos rather than editing them one by one.

Download for Free
Reliable Image Resolution Converter Software FAQ
2015-08-27
. Last updated on 2020-03-26
Batch Picture Resizer

This easy and user-friendly tool helps you to resize or convert large groups of photos, flip, mirror or rotate them.
Download
Buy now