GIF resizer
GIF is a very popular file format and usually users have tons of images in GIF saved on their computers. Regardless of how big or small they are these files take up hard drive space. One day you may run out of it and then you'll face a need to either delete these files or to resize them. There's no big deal in deleting the files if you already have backup copies. But if you don't, you'd better download GIF resizer and process all the files in only a couple of minutes.

That's easy with the brand new Batch Picture Resizer 4.0 by SoftOrbits.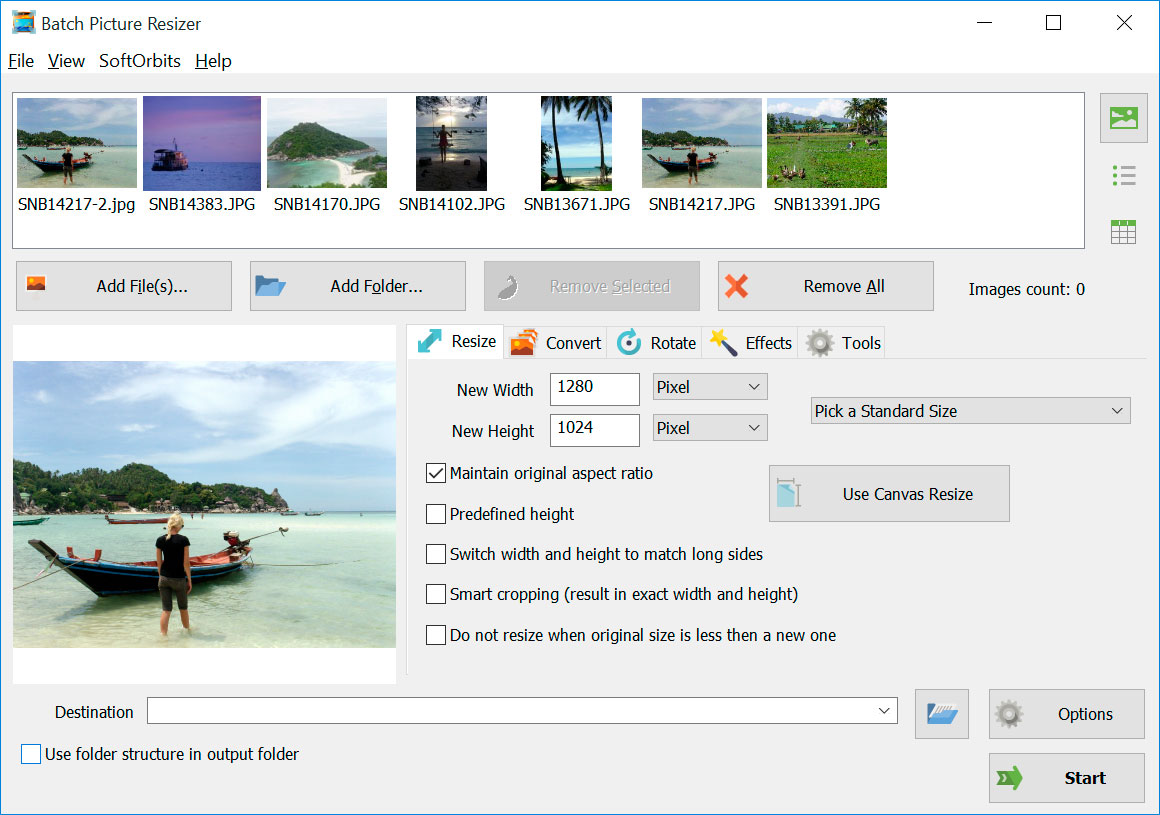 This tool has batch conversion mode, allowing for processing of hundreds of GIF files in one go. Moreover, you can resize images in other formats as well and even convert GIF pictures to other formats. Rotate, add watermarks and text, rename files, and much more with SoftOrbits GIF resizer.
Download free 30-day trial version of Batch Picture Resizer now and enjoy easy and efficient resizing today!
Batch Picture Resizer

This easy and user-friendly tool helps you to resize or convert large groups of photos, flip, mirror or rotate them.
Download
Buy now