FAST IMAGE RESIZER
Here is now the fast image resizer tool to fit your images for web sharing and uploading. Softorbits brings you Batch Picture Resizer perfect enough to adjust the dimensions of your photos and perform image conversion to any file formats (JPEG, TIFF, GIF, PNG, BMP, RAW and lots of others). Additional to that, Batch Picture Resizer supports lossless applications such as flipping and rotating the photos without compromising the good quality of the images. Now you can do such things with your digital images and still retain the picture perfect photos that are worth to be exposed on your social media account.

This image resizing software is the best batch image resizer. You can process images all at the same time, applying the same options of adjustments such as embedding same logos and watermarks to multiple chosen photos. Just click on the "Add Folder" to open several photos at a time and make the necessary adjustments. Choose the destination folder of storage and click the "Start" button to run the course of processing. Batch Picture Resizer allows you to reduce or enlarge multiple images in just few clicks on the keys. The software is designed with a user friendly interface, equipped with easy-to-use tools that deliver great numbers of high quality outputs within no time at all.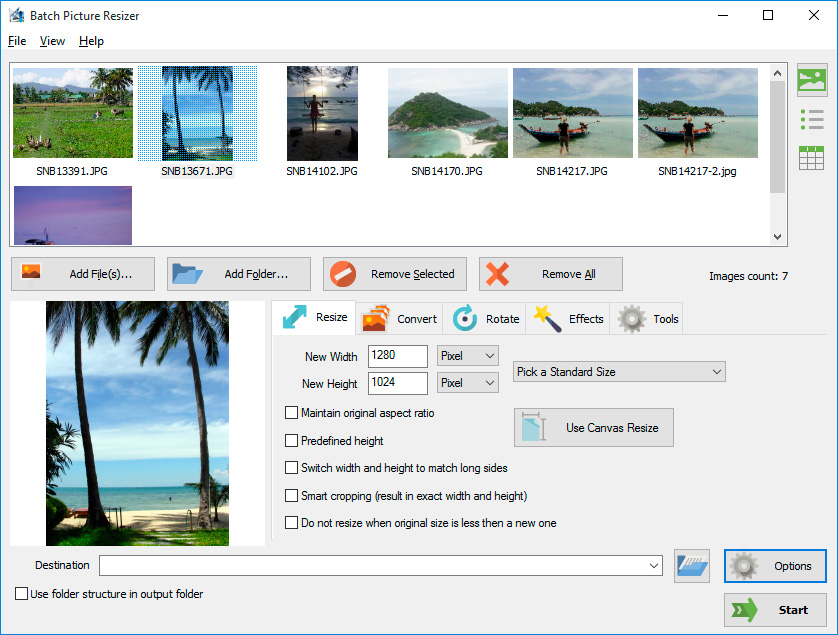 Unlike other complicated image resizer, Batch Picture Resizer supports lossless editing tools. Meaning to say, any tasks you perform will not affect the high quality of the image. Either you shrink or expand the size of photos -- the quality will just remain as stunning and awesome as before. This bulk image resizer also allows other features aside from resizing your images. You can also make adjustments with the color by converting it into grayscale for a different image appeal.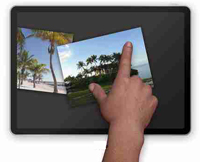 There's no more other easiest way to watermark, convert and resize your pictures but with this mass image resizer from Softorbits. You must have bulks of image files on your computer which are waiting to be resized and processed for web uploading. Go download and install Batch Picture Resizer now and works with all your photos in just a matter of minutes. Upscale and downscale your photos with no trouble at all with Batch Picture Resizer. Resize, convert, flip, crop and rotate, anything you want to do, you can quickly finish a batch of memorable photos with all the same lossless result.
Posted by
Eugene
2015-08-27
. Last updated on 2019-12-16
Batch Picture Resizer

This easy and user-friendly tool helps you to resize or convert large groups of photos, flip, mirror or rotate them.
Download
Buy now