How to protect photos that have text or logo watermarks by using Batch Picture Protector
Batch Picture Protector, which comes with transparent watermarks that have graphics and text that are fully customizable, adds professional transparent watermarks to protect digital artwork, and images. These watermarks combine graphics, illustrations, and text. A watermark can have a logo image, website url or copyright of the users if they use it together with their preferred image editing software. This software does not only help in protecting images in a simple and faster way but it is also the best way of adding watermarks to photos. Banner makers, artists and designers who require customers to evaluate their artwork proofs find this watermark generator software very helpful. It also helps in the watermarking and protection of image copyright by web image publishers.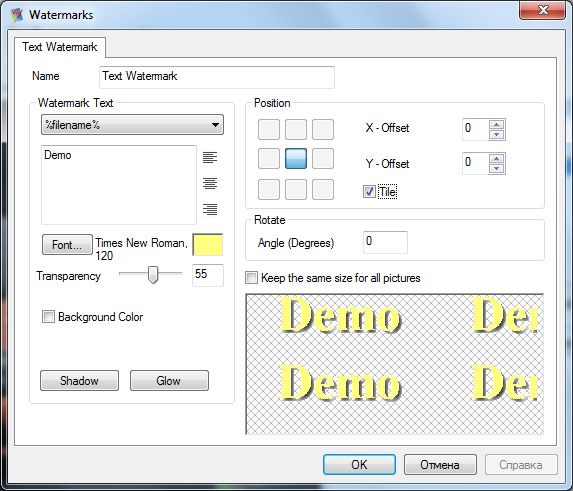 Users of this program can provide maximum protection for digital photos against unauthorized use. They can place permanent watermarks that no one can remove by using this photo watermark generator.
Batch Picture Protector, which uses recursive file processing to watermark photos, works effectively with the most important image formats. Its users can save new files in alternative formats or in the same formats after adding watermarks to their photos.

Users of Batch Picture Protector are able to manage more than one watermark for various purposes because a watermark file manager that is built- in in this software helps them to do so. This file manager allows them to reuse their favorite watermarks whenever they need to do so or apply them automatically to their photos by helping them to save them into their watermark libraries by using command line scripts. It also helps in the creation of all kinds of complex multiple watermarks that are wide and customizable.

Batch Picture Protector is a tool for protecting images. In simple terms, the application is a watermark image generator for adding watermarks to images. These watermarks deter unauthorized people from copying images.
Batch Picture Protector

Image watermarking software protects your digital images and artwork by adding professional transparent watermarks that combine text, illustrations and graphics.
Download
Buy now