HOW TO CHANGE TIFF TO JPEG
Converting your TIFF images to the most aptly used JPEG files is all easy as long as you got the right image software. TIFF or Tagged Image Files are uncompressed images that support transparency. It is widely utilized for scanned and fax files. Due to its uncompressed characteristic, TIFF comes in higher resolution size, making it far from compatibility to web purposes. Hence there are instances that TIFF images must be converted into other image file format like the JPEG graphic form. With this needs, Softorbits' Batch Picture Resizer is the best pick for the job. Batch Picture Resizer can change TIFF to JPEG in just short matter of minutes.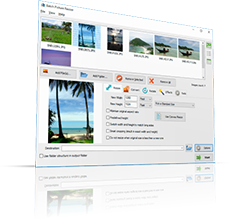 Demo
Another great thing, unlike other image software that lose the good image quality once the picture has been compressed, Batch Picture Resizer works in a way that it retains the excellent visual looks of the pictures. Batch Picture Resizer operates in full auto mode, with lossless editing tools. It can change your bigger file size to the compressed JPEG format without losing the beautiful quality of the photos. Now you can already have your newly converted image files and have it all uploaded on the web for sharing and other uses.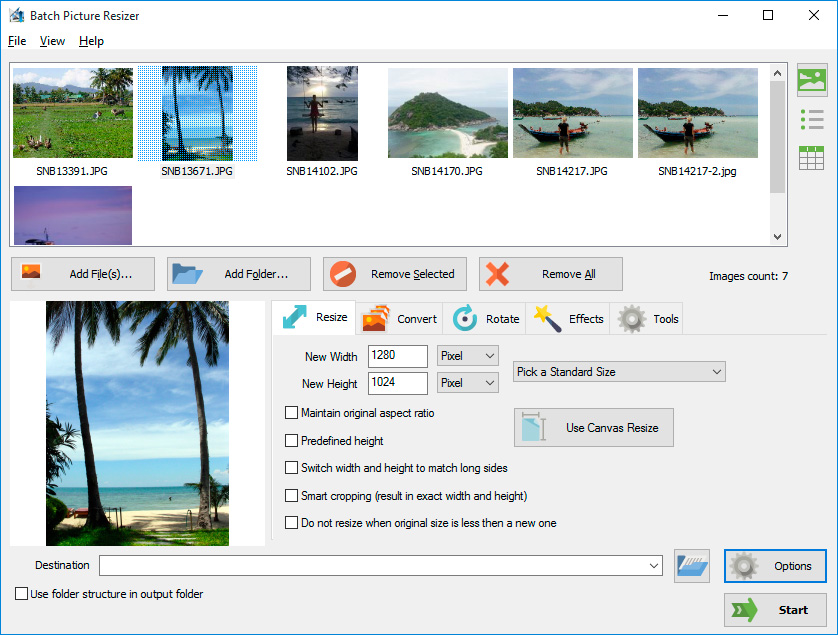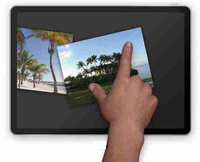 The process of image conversion is all simple and easy. You can batch TIFF to JPG conversion by opening the images using the Batch Picture Resizer software. Go to the output format option and click JPEG for your choice of mage format. Hit the "Start" and the conversion process will begin right away. There you can have your processed images in just the shortest time possible. Aside from conversion function, Batch Picture Resizer can also perform batch jobs of resizing images, applying watermarks or logos, flipping, rotating and mirroring the pictures, giving you the highest image quality possible.