How To Shrink Photo Size
There are many ways on how to shrink a photo size and they all have a tradeoff. You can try shrinking your photos using simple tools such as Microsoft image manager or perhaps a more sophisticated one like the Adobe Photoshop. The options are limitless when it comes resizing your photos, but as said as you shrink photos for email, printing, or websites, the common consequence of doing so may reflect upon the quality of the image. Some appear pixilated, while some may turn out blurry or out of proportion.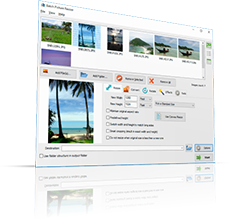 This easy and user-friendly tool helps you to resize or convert large groups of photos, flip, mirror or rotate them.

Demo
Technically, as you shrink photo file size, the more information about the image is being thrown away, which consequently reduces the photo into lower quality. They could off as something that is barely noticeable and other times they are very easy to spot. Therefore, the output really depends on how you resize your photo.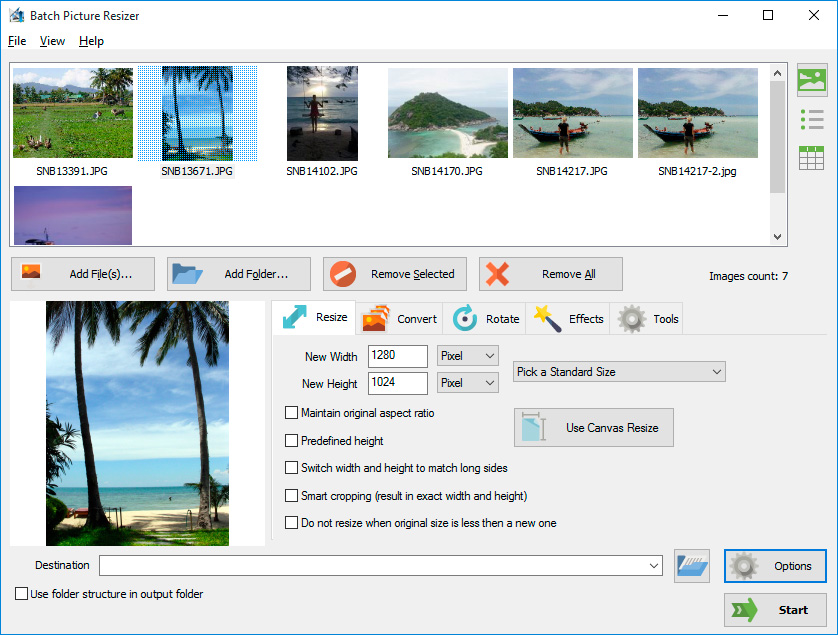 Apparently, many people are having a difficulty resizing their photos also due to system compatibility. Hence, before you decide on checking other alternatives to resize your photo, it is essential to look for software that matches your system.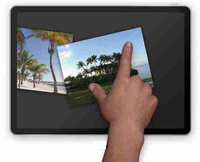 So say, if your operating system is Windows 7 or 8, it is a must to find the right photo shrink software for Windows 7- 8. There a lot of software out there that is compatible with any types of system such as Batch Picture Resizer.
Although the photo resizing tools vary on settings and features, they can still be similar in many ways. The Batch Picture Resizer, as a good example, exemplifies some of the most important functions needed in resizing photos. Such software allows its users to Process multiple images and resize pictures in batch mode, which means you can automatically shrink a group of photos in just a few clicks.
On the other hand, if you prefer doing it manually using other tools, there are two other main ways to reduce the size of your file.
First, you can resize the image using normal tools found in windows such as the one mentioned earlier—Microsoft picture manager. There, you can find an editor that allows you to reduce the images size based on a percentage scale.
Another way of reducing the size is by manually adjusting it while saving the documents. Almost all editors have this option. Save a picture as JPEG and control the amount of loss by compressing the image. Most of these tools have a control quality option that allows you shrink the size of the photo upon saving.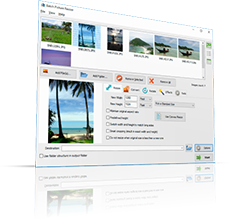 This easy and user-friendly tool helps you to resize or convert large groups of photos, flip, mirror or rotate them.