Reduce picture size with Batch Picture Resizer
Softorbits brought you this easy to learn and use image resizing software – the Batch Picture Resizer. Now you can easily resize those image files of yours and get it all uploaded on the web in no time! Batch Picture Resizer, is an image resizing software that operates in full auto mode. It presents a number of key features, such as resizing your images into desirable dimensions, converting the photos in any image formats that you want, embed watermarks and logos – all of these can be accomplished without losing the good quality of the pictures. This image resizer tool is versatile software that can run on various operating systems. With Batch Picture Resizer software, you can reduce picture size in windows 7 or windows 8.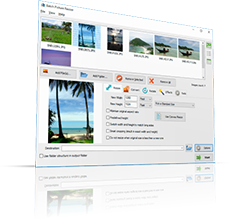 Demo
The image resizer application features on it the lossless editing tools that allow the high quality of images be retained even after the image was compressed. Unlike with other resizing tools, wherein the good quality shrink away with the reduction of the image size, Batch Picture Resizer ensures that you will still have your images in its highest quality possible.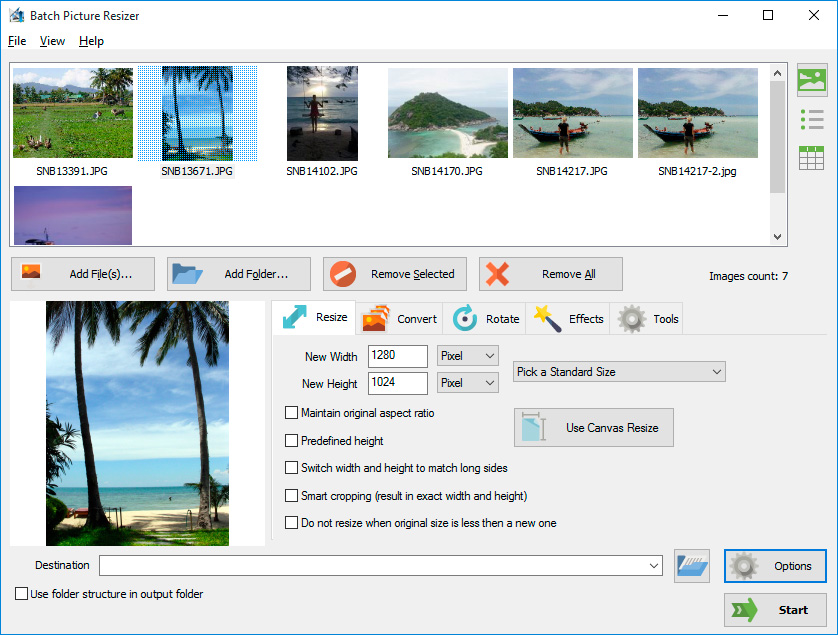 With just few hits on the key tools, you can easily reduce file size of picture for email or twitter. Now you can show off those fabulous images and share it to all your social networking sites. The process is very easy, you will not have to understand complicated application but Batch Picture Resizer presents you all the user-friendly tools.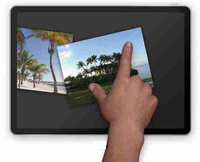 How to reduce picture file size software is not anymore a kind of question but a thing-to-do! Just open the image file with the Batch Picture Resizer-- you can process a single photo or multiple of images at the same time by using the batch option mode. After opening the files, proceed to all the necessary adjustments you have to make. Save your work and there you go with all your resized images!